Build AI-powered data products for every use case
Solve a wide variety of use cases with Enrich and Hasper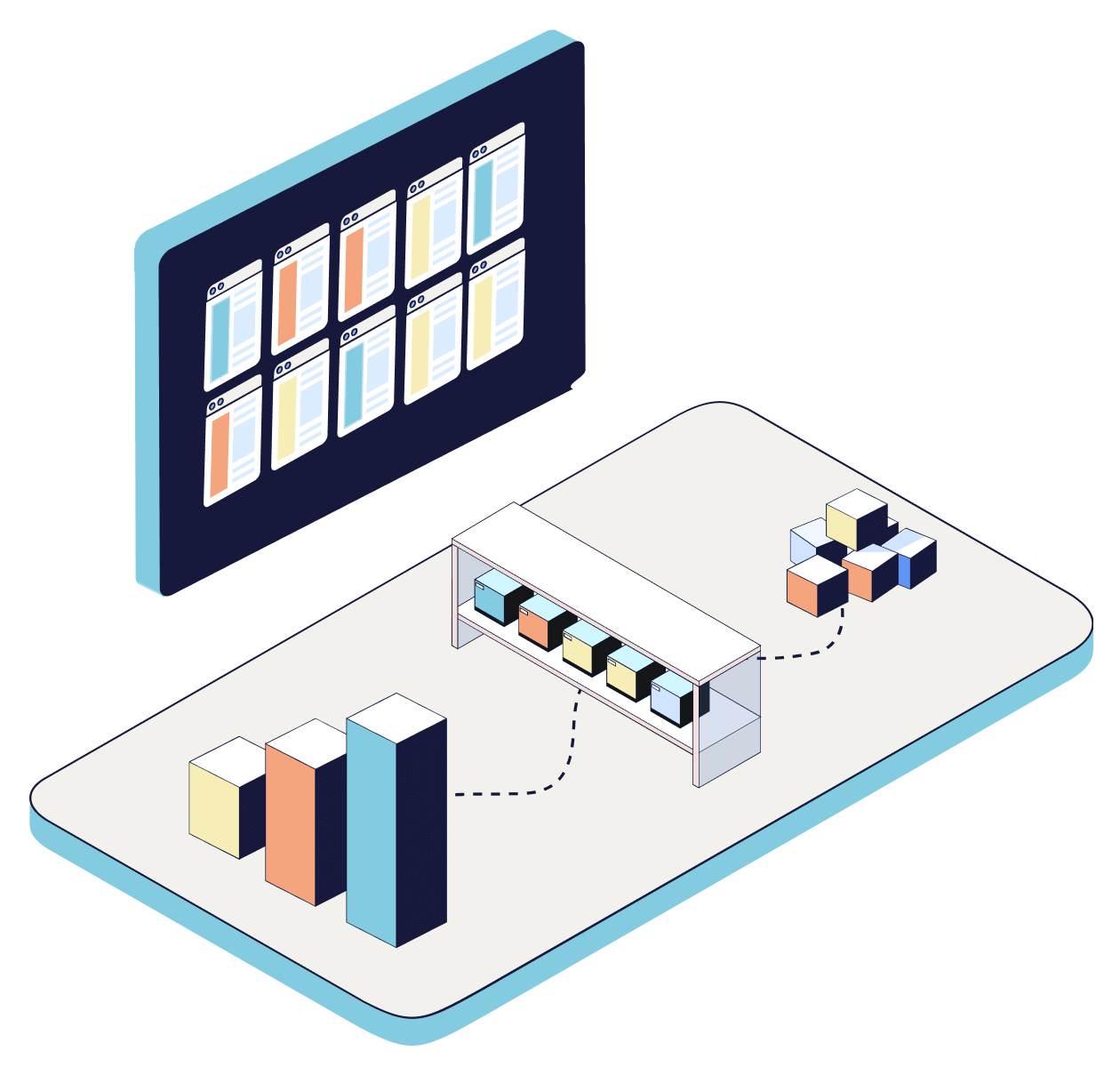 Efficient Liquidity Management
How can I streamline cash resources for the next quarter?
Leverage full-stack data products to forecast future cash flows and proactively identify and plan for liquidity issues before they arise. Make the most of your cash resources, enabling better liquidity management and minimizing financial risks.
Watch video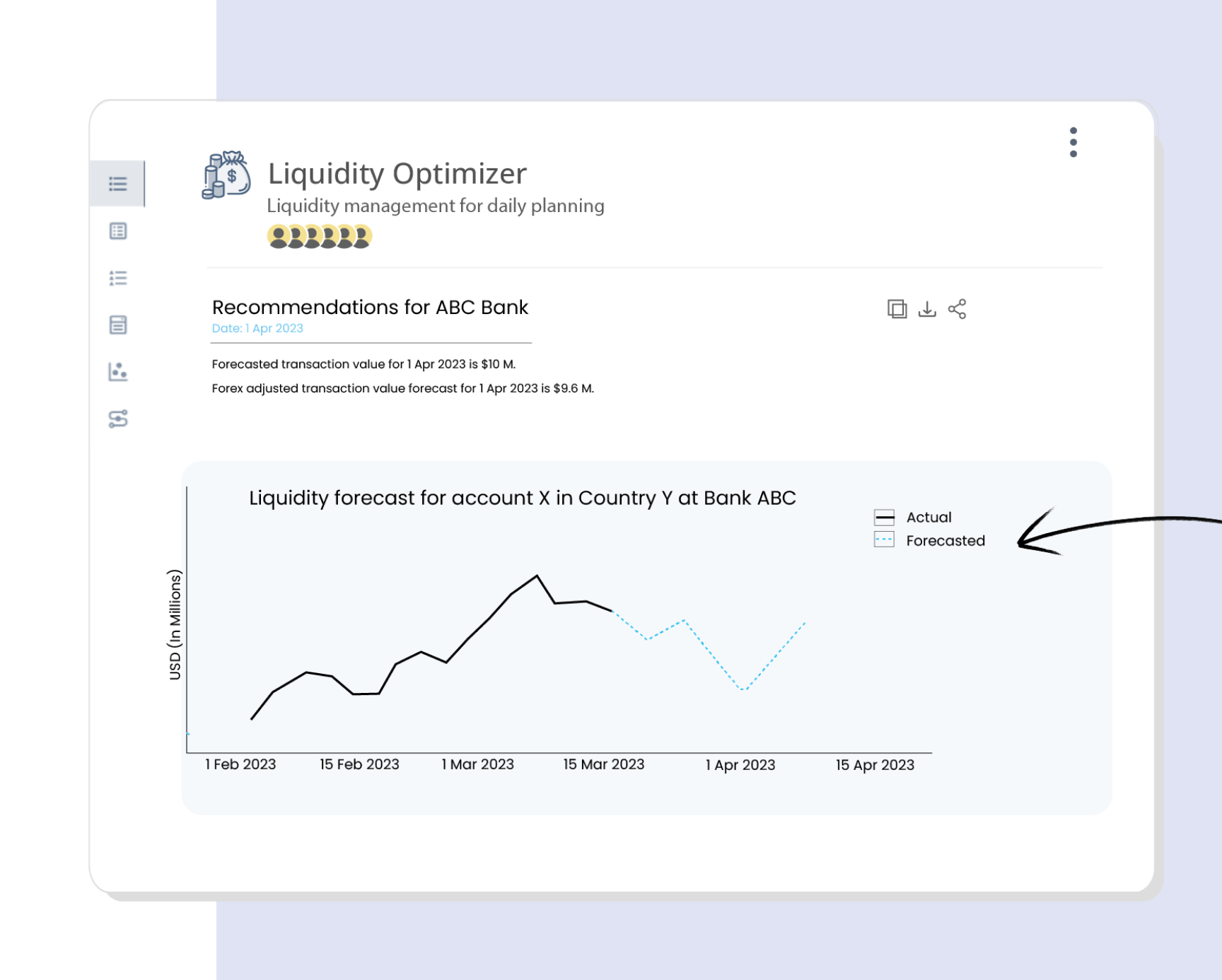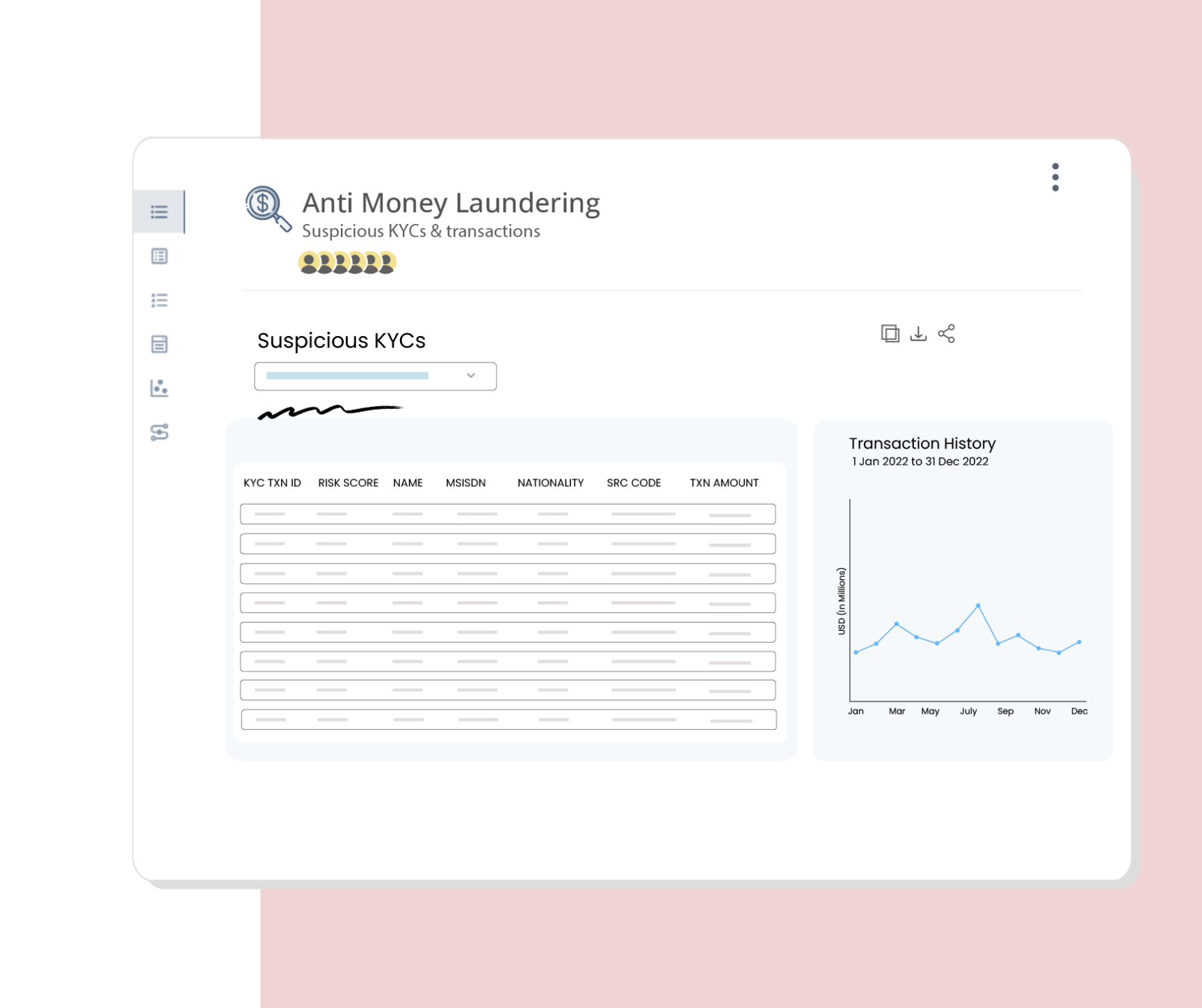 Anti-money laundering (AML) Compliance
What are some of the recent transactions flagged for suspicious activity?
Ensure compliance with anti-money laundering (AML) regulations. Surface suspicious Know Your Customer (KYC) profiles and transaction information to detect potential money laundering activities.
Read this Case Study
Data-driven Scenario Planning
What are some of the high-margin business opportunities we should pursue?
Discover new business opportunities through detailed modeling and analysis. Bolster organizational decision-making by estimating the impact of choices across various dimensions, such as margins, and gain valuable insights into potential outcomes.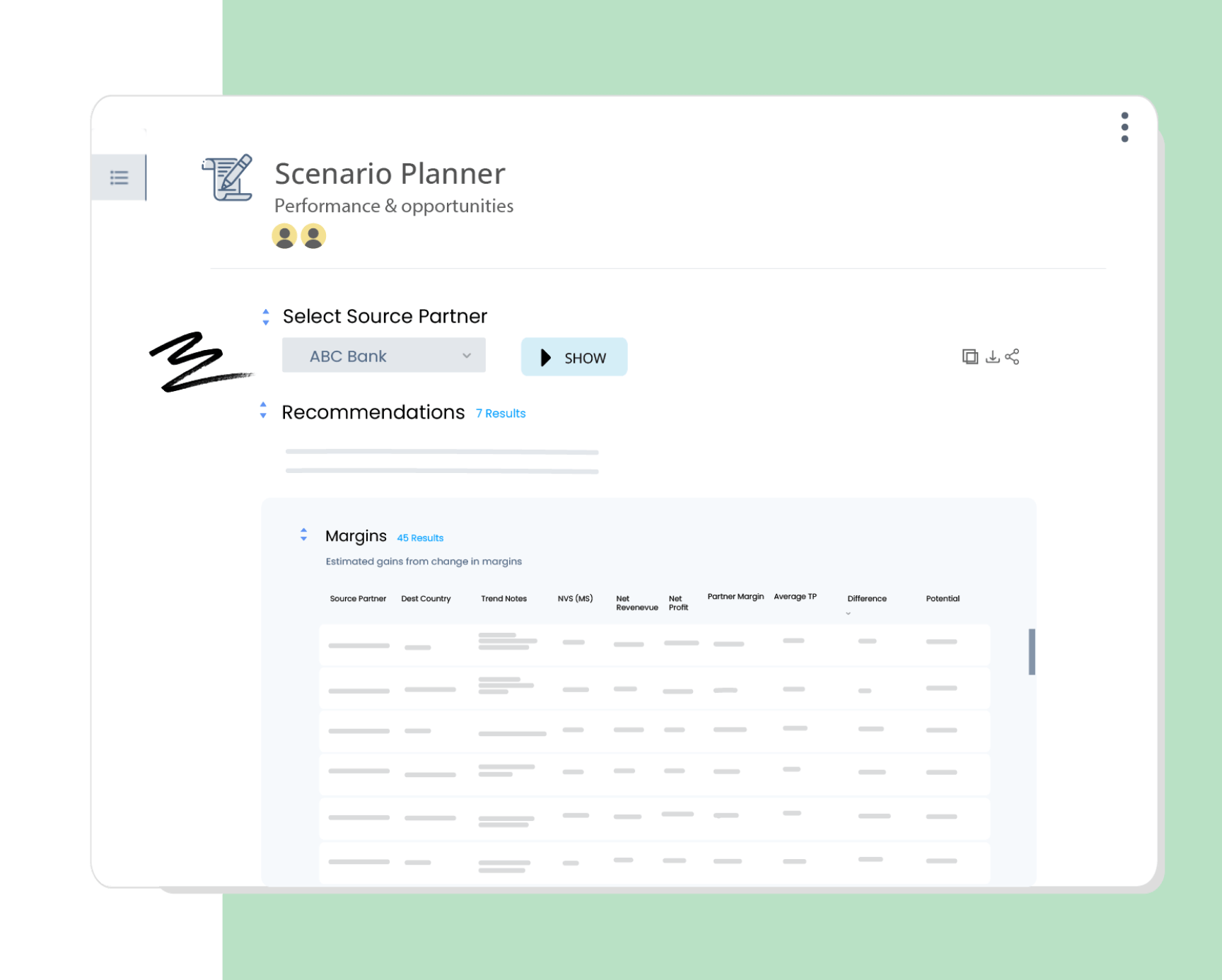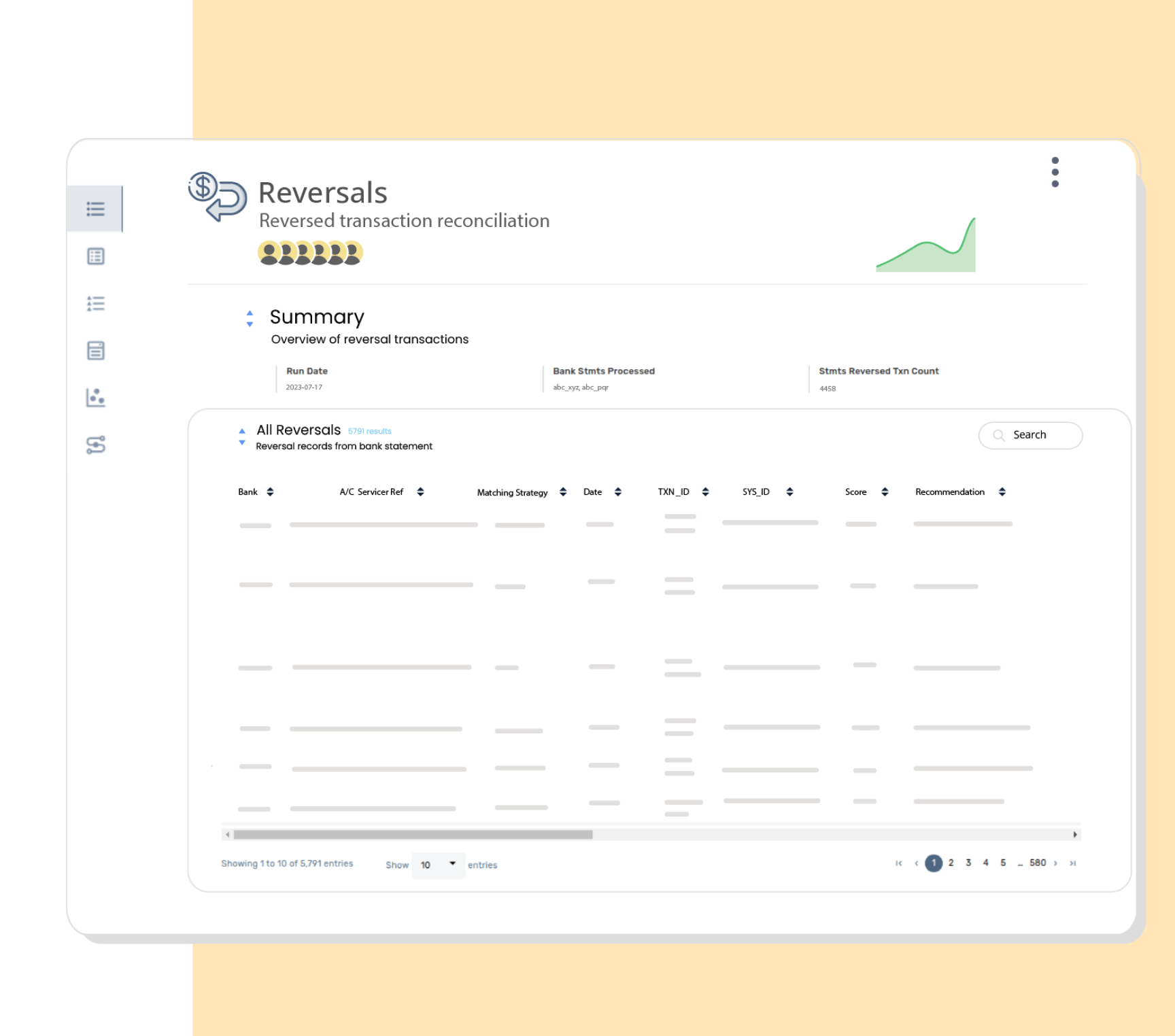 Streamlined Transaction Reconciliations
Which product categories have seen a 20% or higher dip in performance in the last month?
Reconcile and match reversed transactions with their source. Enhance operational efficiency, enable smoother handling of pending transactions, and expedite resolution of non-credit complaints.
Read this Case Study
Conversion Anomaly Detection
Why is there a sudden dip in sales within the apparels category this month?
Identify and investigate anomalies in conversion rates at various levels. Gain deeper insights into customer purchasing behavior and optimize strategies to improve conversion rates and meet business goals.
Read this Case Study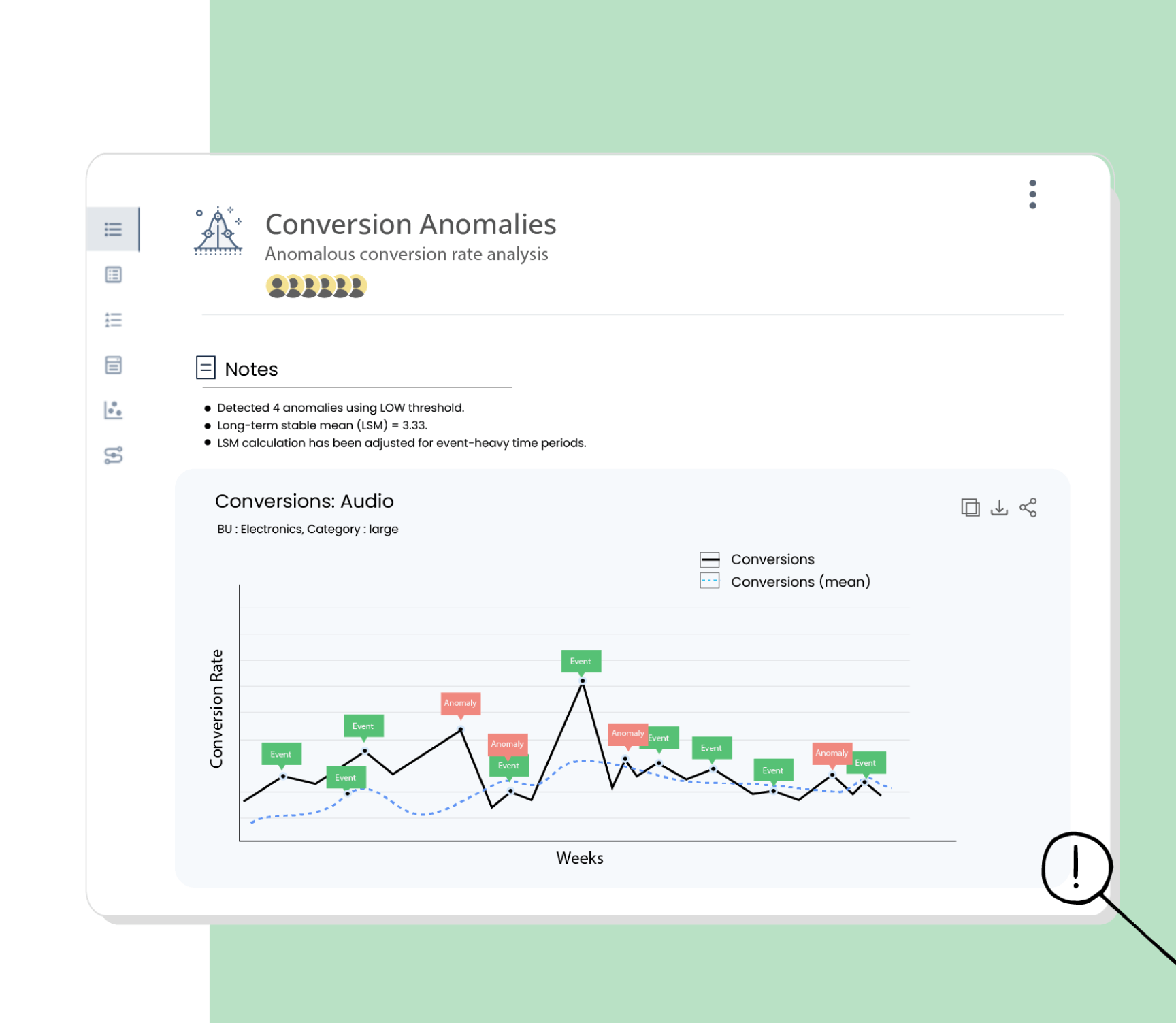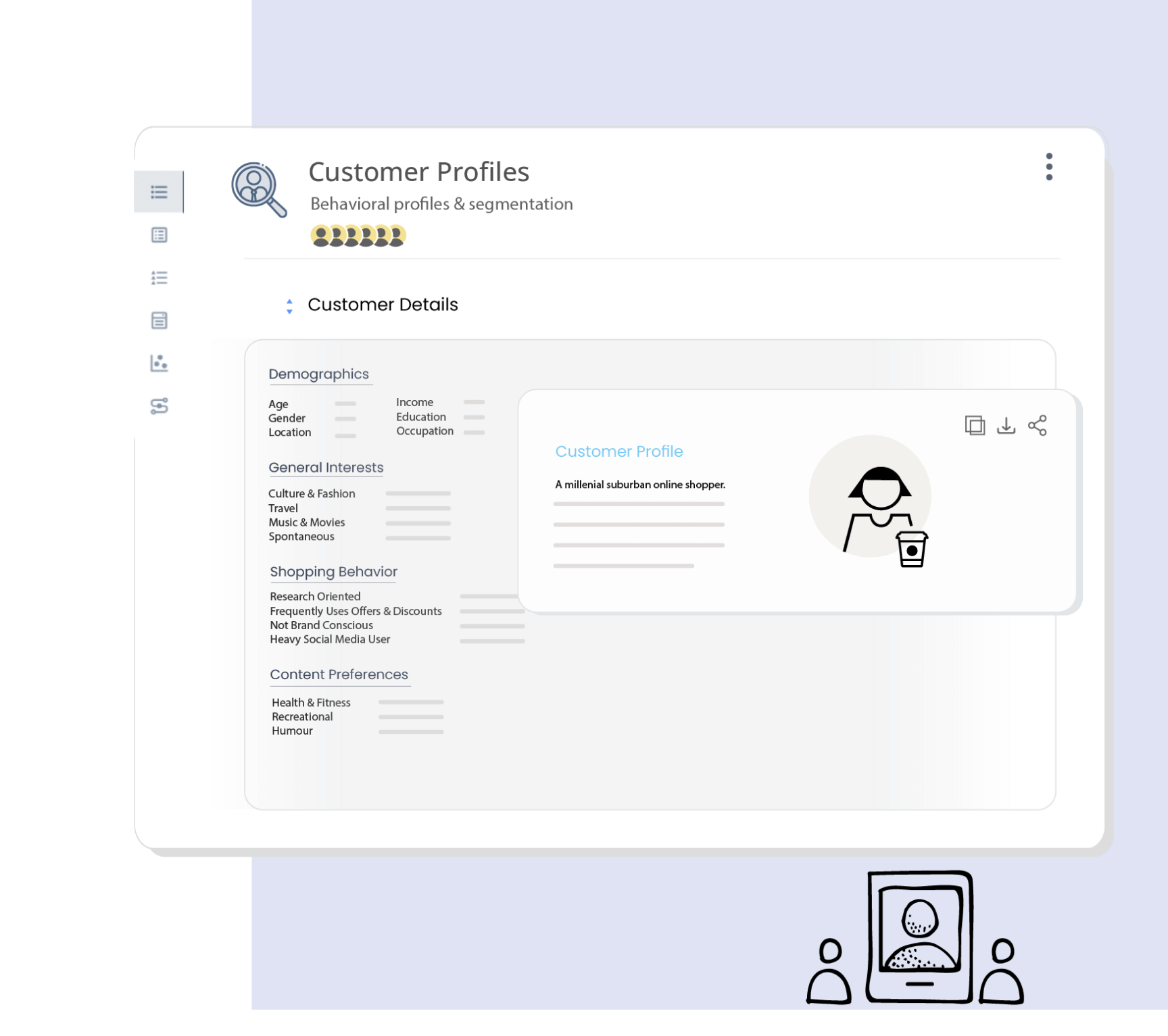 Customer Behavioral Profiling
Which demographics show the highest conversion rates across categories?
Leverage deep insights into customer preferences and behaviors to drive business growth. Predict demand, deliver targeted offers, and enhance customer retention by understanding customer needs and preferences.
Qualitative Survey Summarization
What is the buyer sentiment across categories?
Effortlessly extract critical insights from customer surveys. Generate qualitative summaries of customer feedback on various business-impacting factors like product selection, product quality, shopping experience, shipping & delivery experience, ease of check-out & payments, customer support, and branding.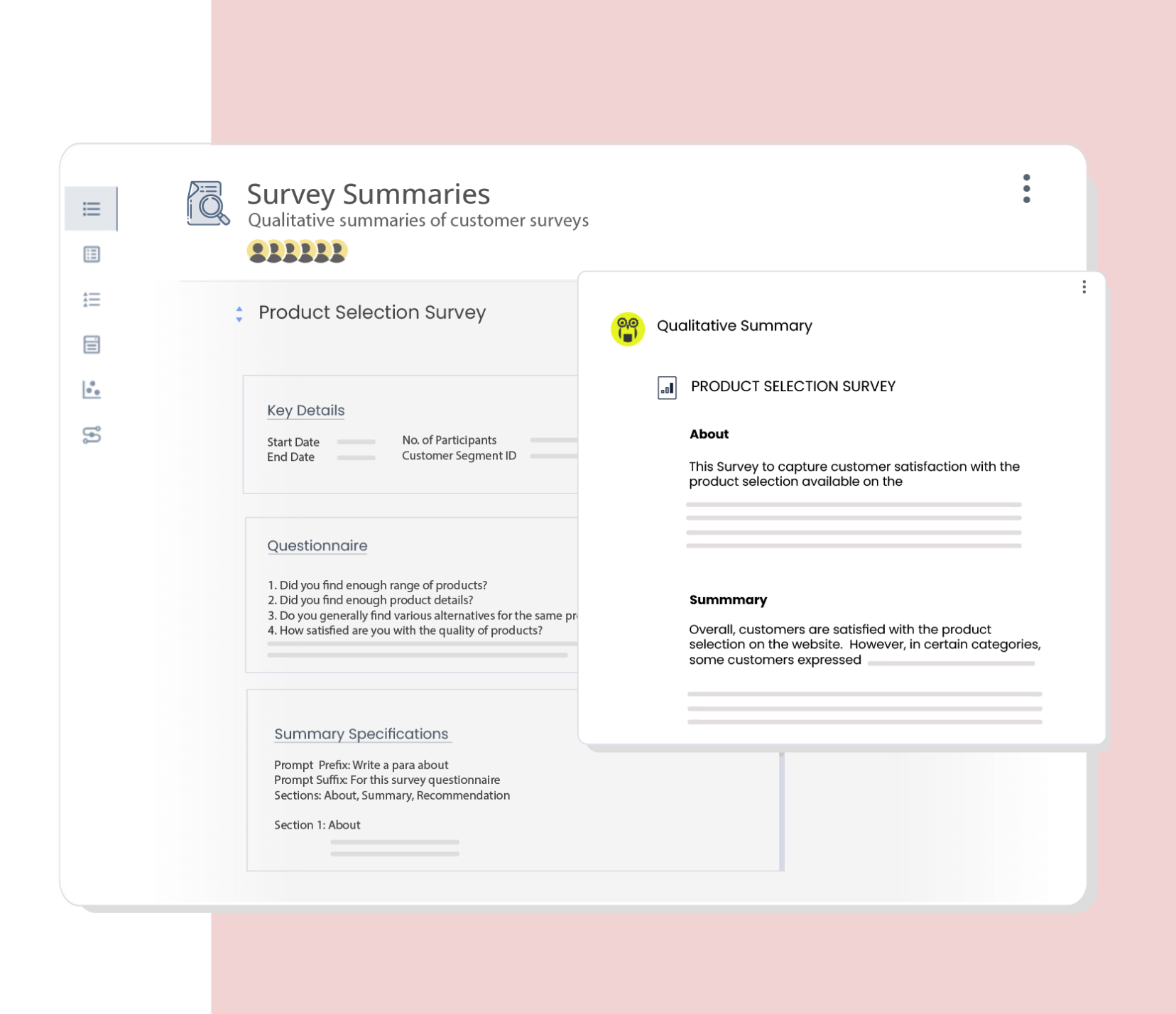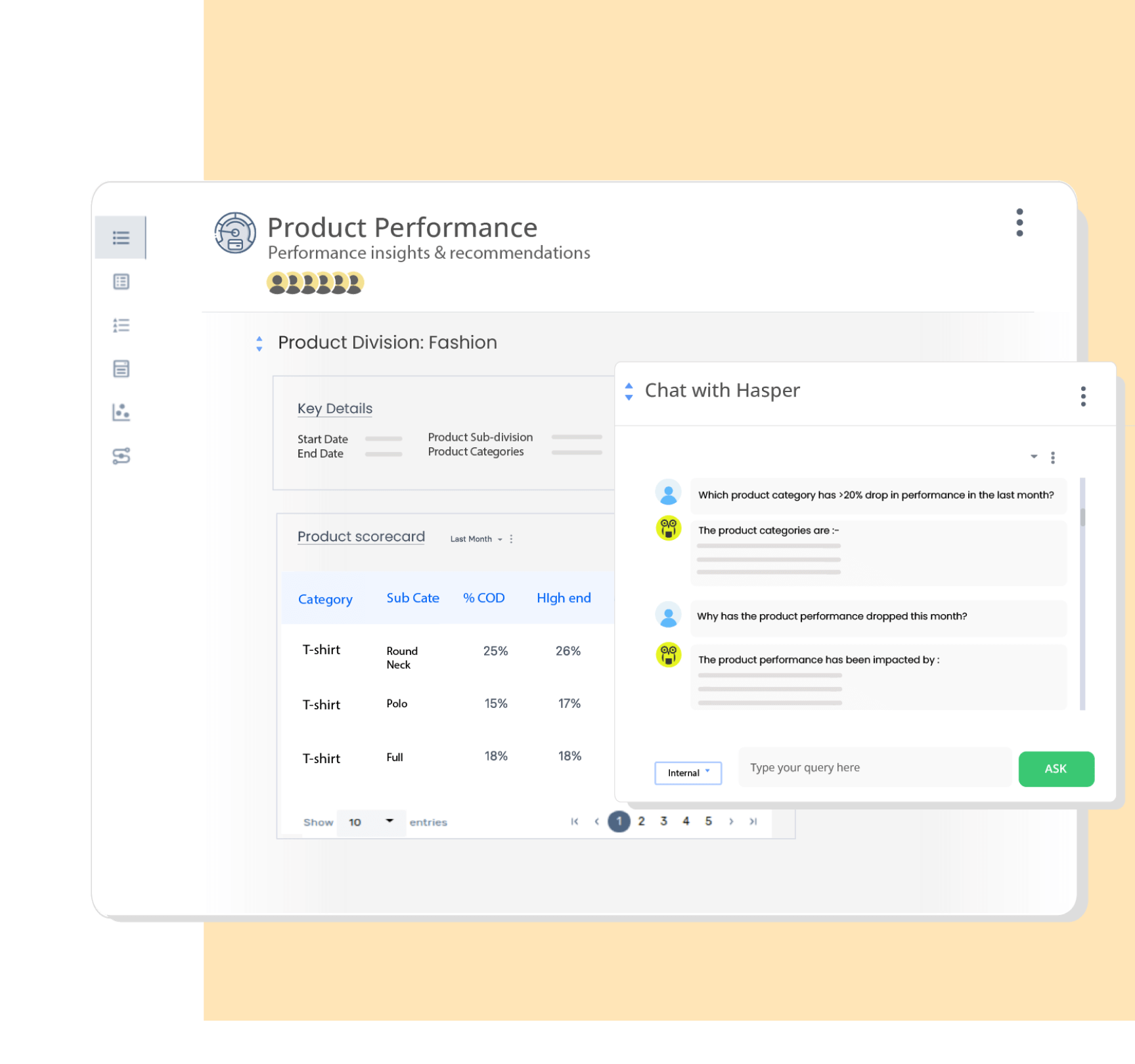 Product Performance Insights
Which product categories have seen a 20% or higher dip in performance in the last month?
Analyze and gain valuable insights into the performance of products across your business segments. Easily query your data to uncover trends, identify opportunities for improvement, and make data-driven decisions.
Read this Case Study
Advisor in a box
What is the best insurance policy for a 37 year old female with comorbidities?
Discover the perfect insurance policy leveraging enriched datasets that include demographics and health information. Deliver comprehensive responses to complex policy-related inquiries by extracting and summarizing information from multiple sections of the policy documents.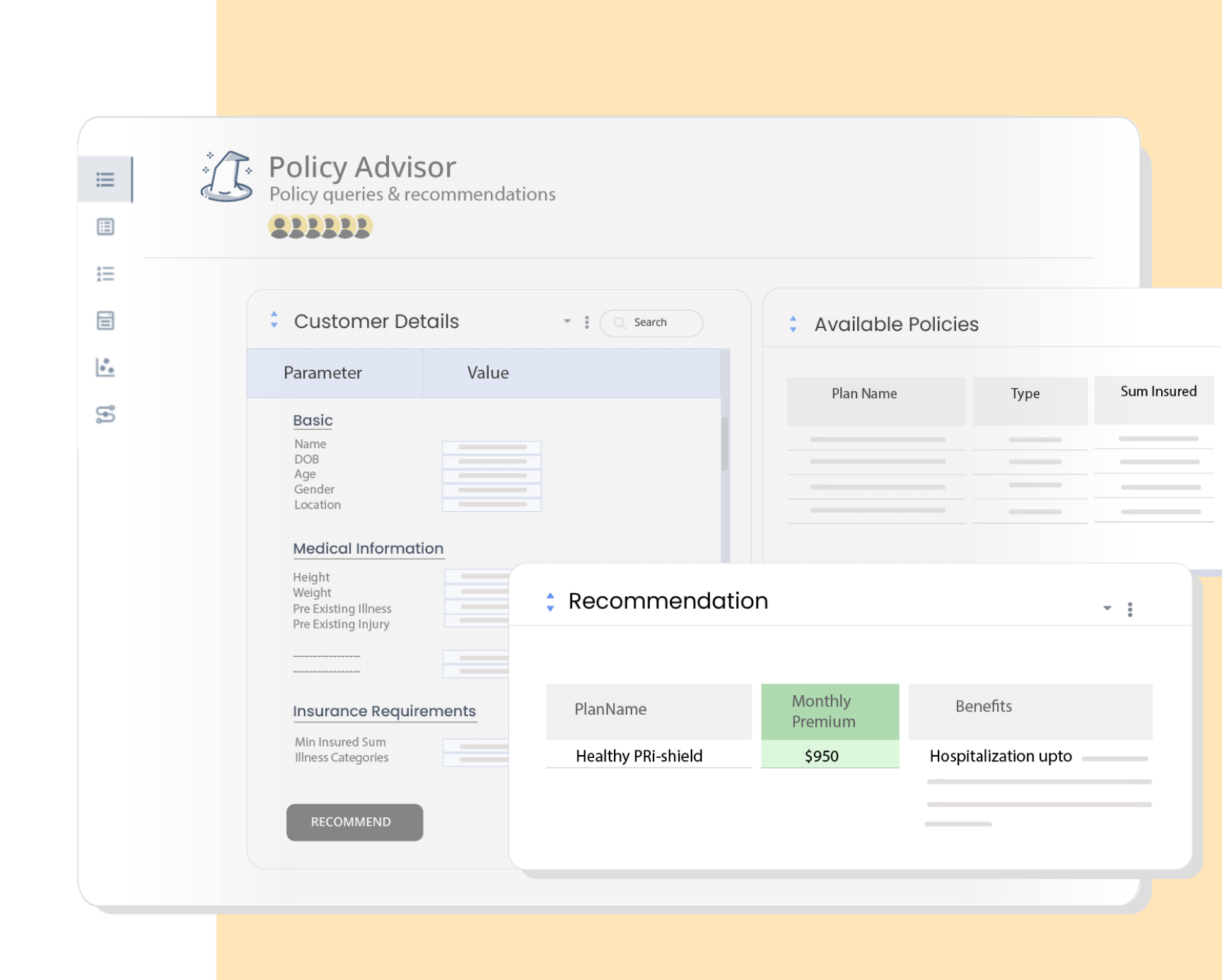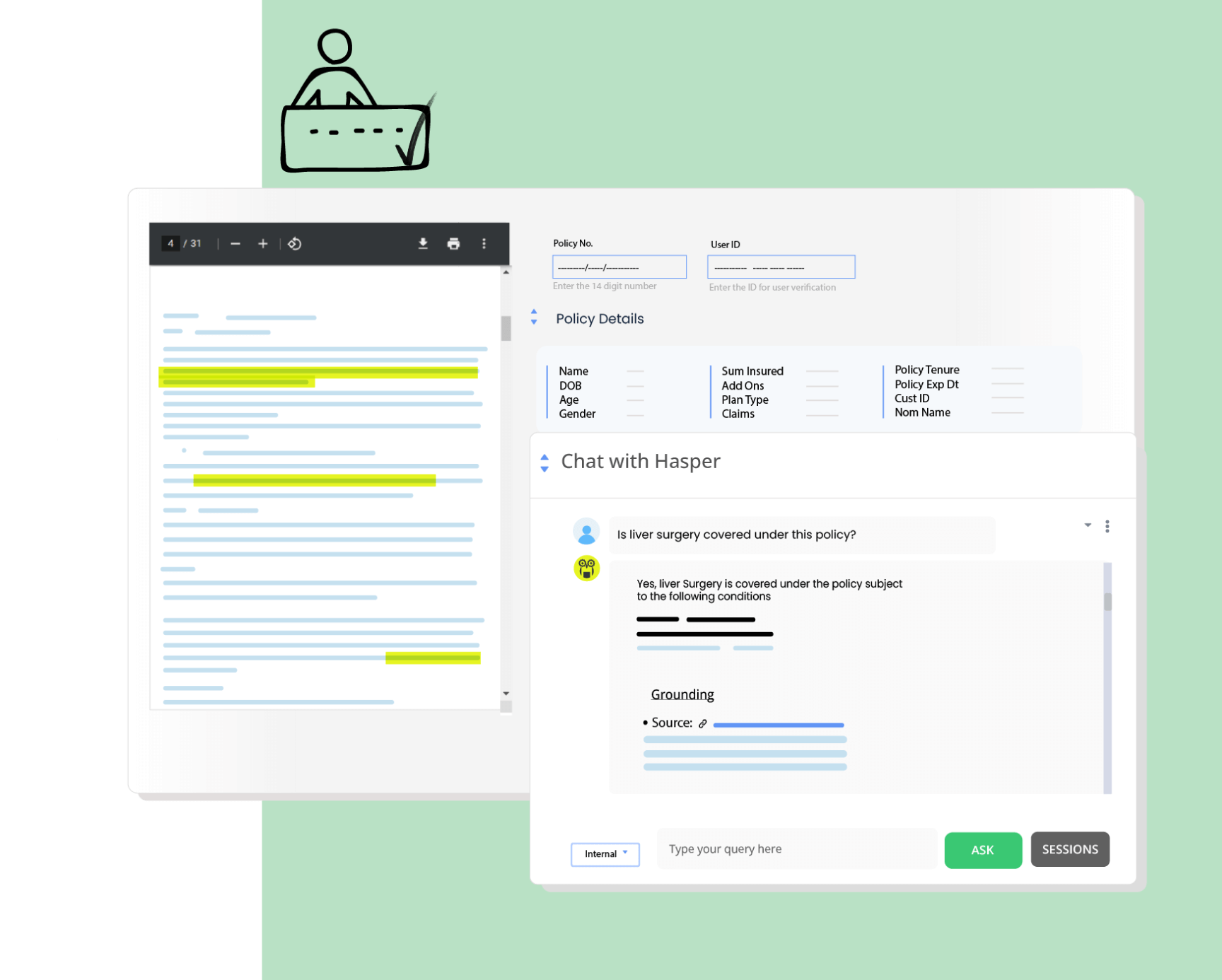 Orphaned Policy Support
Are there any specific exclusions or limitations in my policy?
Enhance customer support for orphaned policies using Hasper's natural language question-and-answer functionality. Empower agents to support queries on orphaned policies, reducing resolution times, and improving overall customer satisfaction.
Simplified Bid Management
What is listed as being outside the scope of the project, as per the RFP document?
Use natural language querying to extract essential data points, clauses, and exceptions from Request for Proposals (RFPs). Simplify  RFP evaluation, expedite data sufficiency checks and risk analysis, accurately price projects, and save time while increasing your chances of securing successful bids.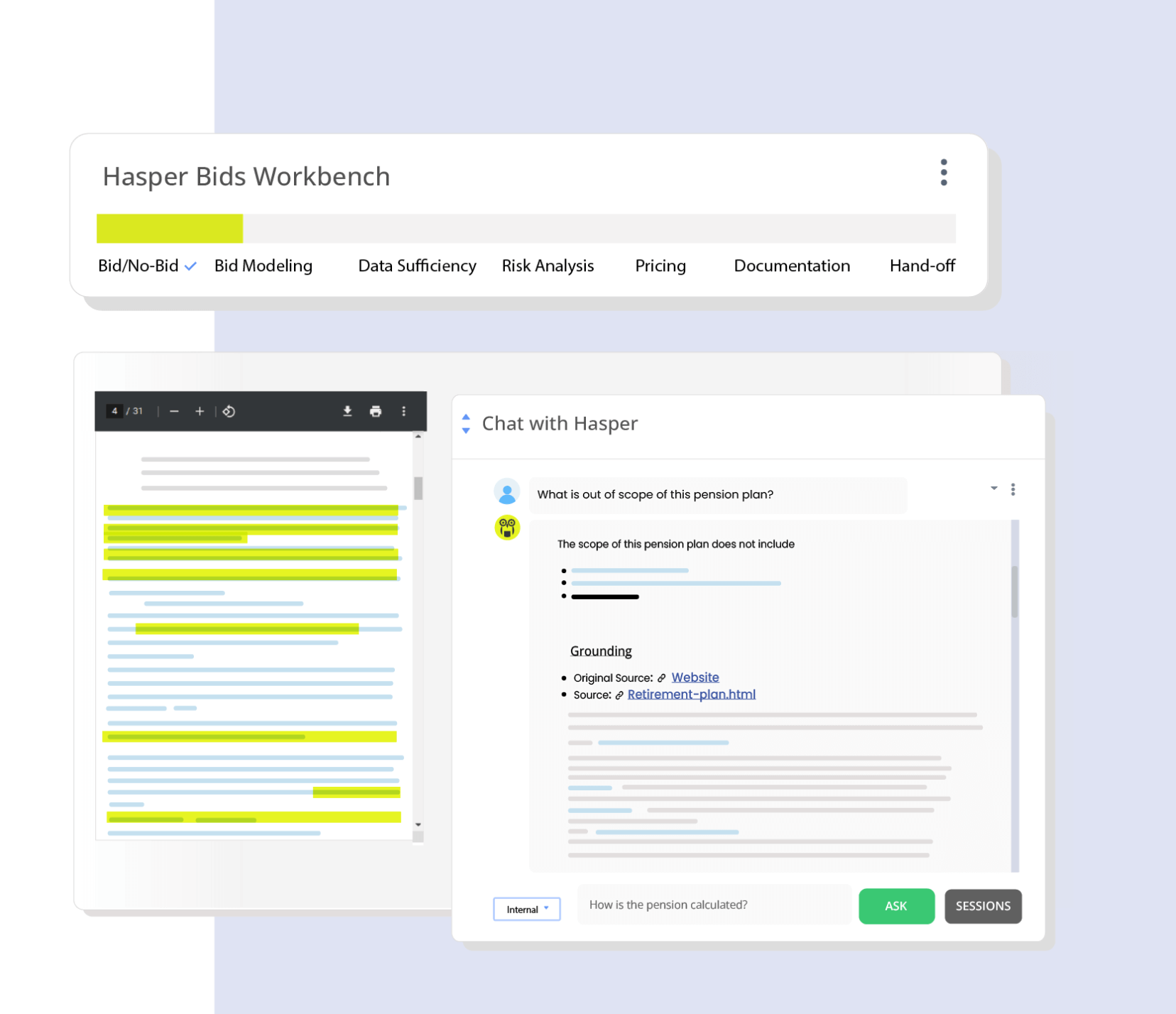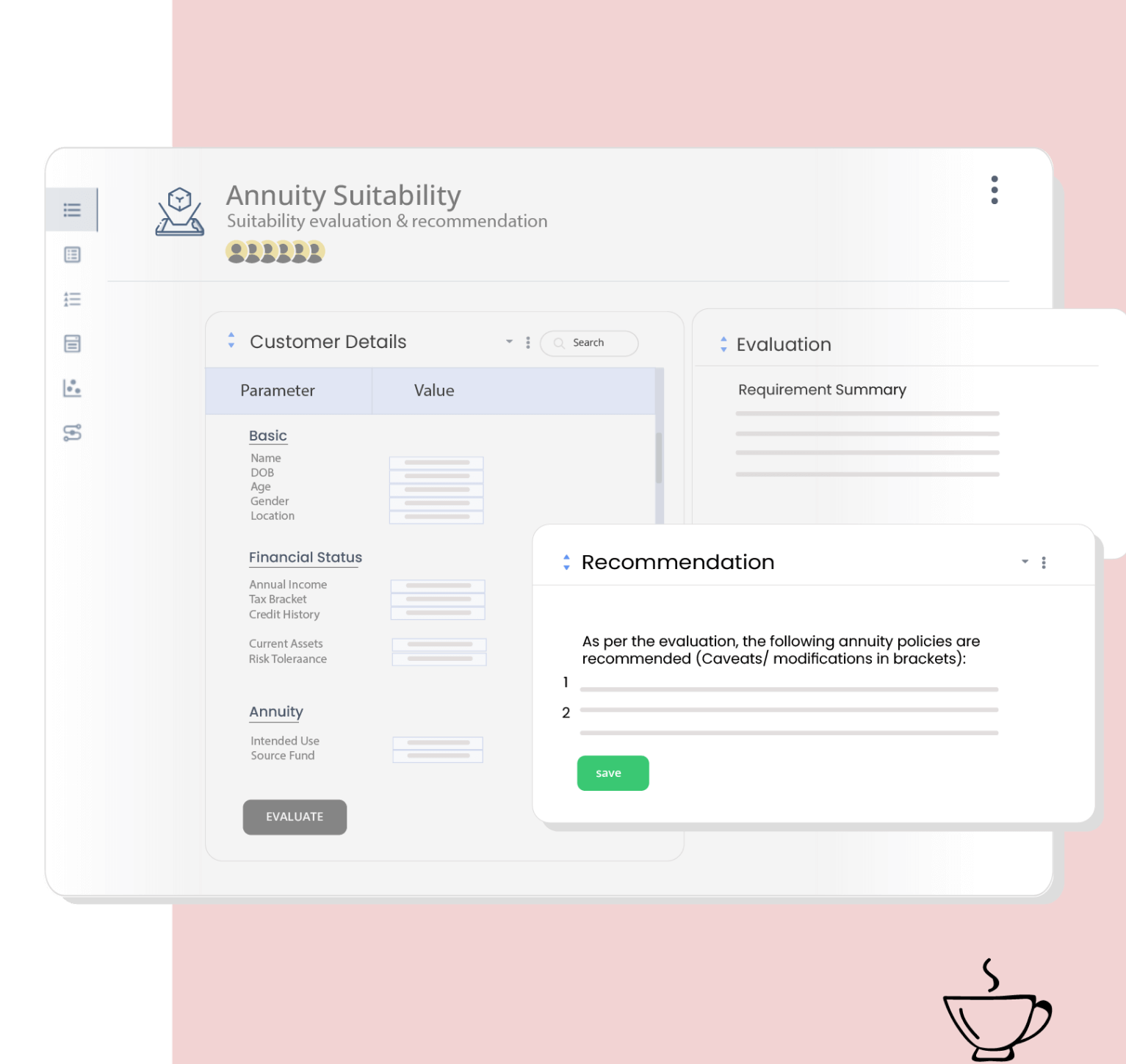 Annuity Suitability Check
Does the annuity policy align with the client's financial goals and risk tolerance?
Instantly assess the suitability of any end consumer to purchase specific annuities, ensuring a seamless and efficient evaluation process.
Can't Find What You're Looking For? Build With Us!